Red Hat Open Source Arcade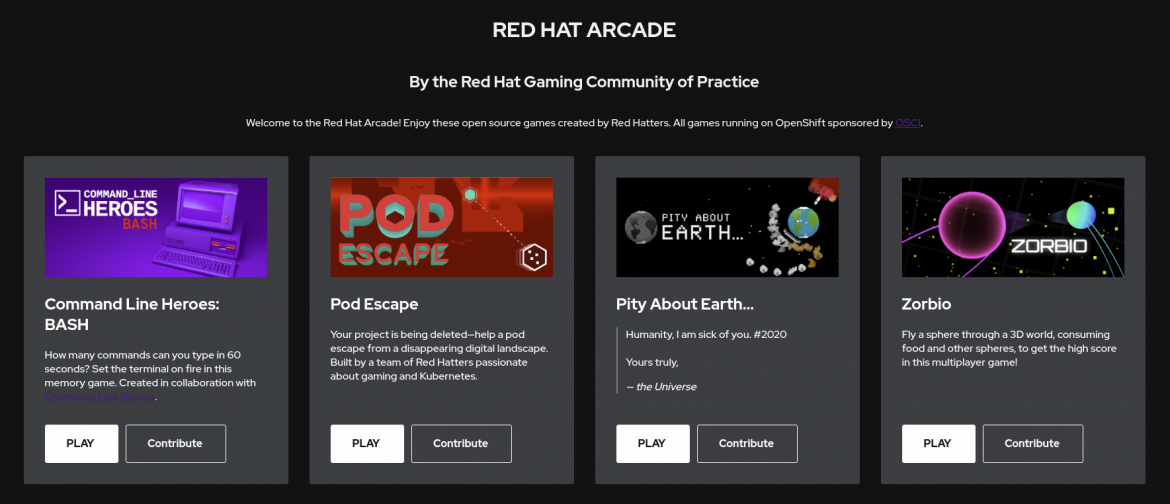 Over the last three years I've had the great opporitunty to work on some fun gaming projects at Red Hat.
These clumniated into a collection and are now posted on arcade.redhat.com!
Our team wrote a blog post about the arcade on the official Red Hat Blog here:
No quarters needed: The Red Hat Arcade is now live!